Syringomas
What are syringomas?
They are rare, benign tumors of the Sweat glands .
Syringomas are skin-colored or yellowish small nodules and sometimes appear translucent. The diameter is usually less than 3 millimeters and the surface may be round or flat.
Syringomas are most commonly found on the upper cheeks and lower eyelids. Other areas where occurrence is likely include the armpit, chest, abdomen, penis and vulva. Syringomas occur in the majority in adolescents, women are affected more frequently than men.
Special instructions for syringomas:
Each syringoma has to be treated separately. Many people have groups of syringomas. Do not treat a whole group at once! Treat only a few syringomas in the group simultaneously (those that do not touch). The healing process is faster if you treat only single Synergoma and the risk of skin damage is lower.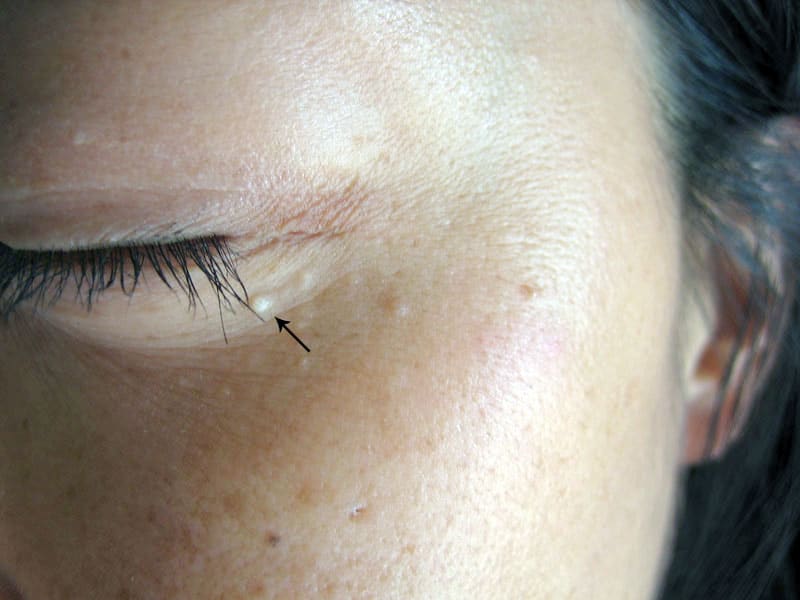 How to remove syringomas with the LeaLea cream