Do you want ro remove moles yourself?
Try the 100% natural LeaLea cream. *)
HOW DOES LEALEA CREAM WORK?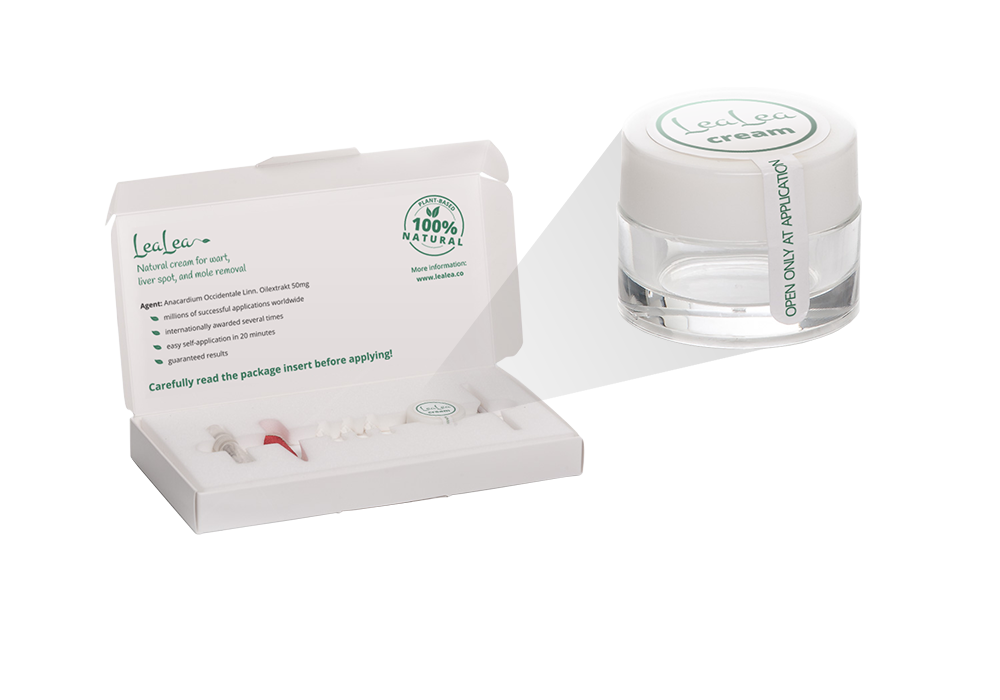 The herbal extracts of the  LeaLea cream are highly concentrated and are absorbed deeply into the skin. So within a 20-minute application, skin growth like moles, warts, skin appendages, or syringomas can be removed by yourself from home. *)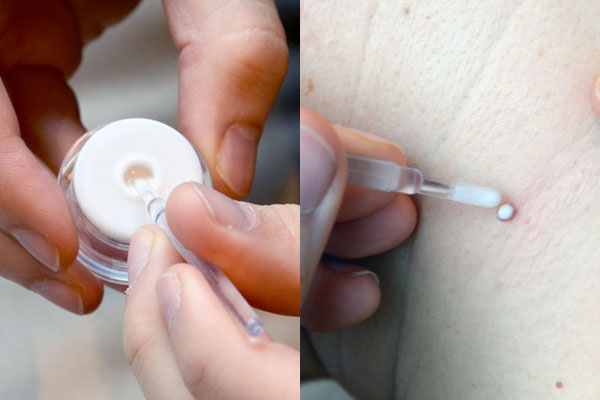 More INFO ON APPLICATION
This is what the results look like
Note: Different people's results may vary.
This is included in the LeaLea package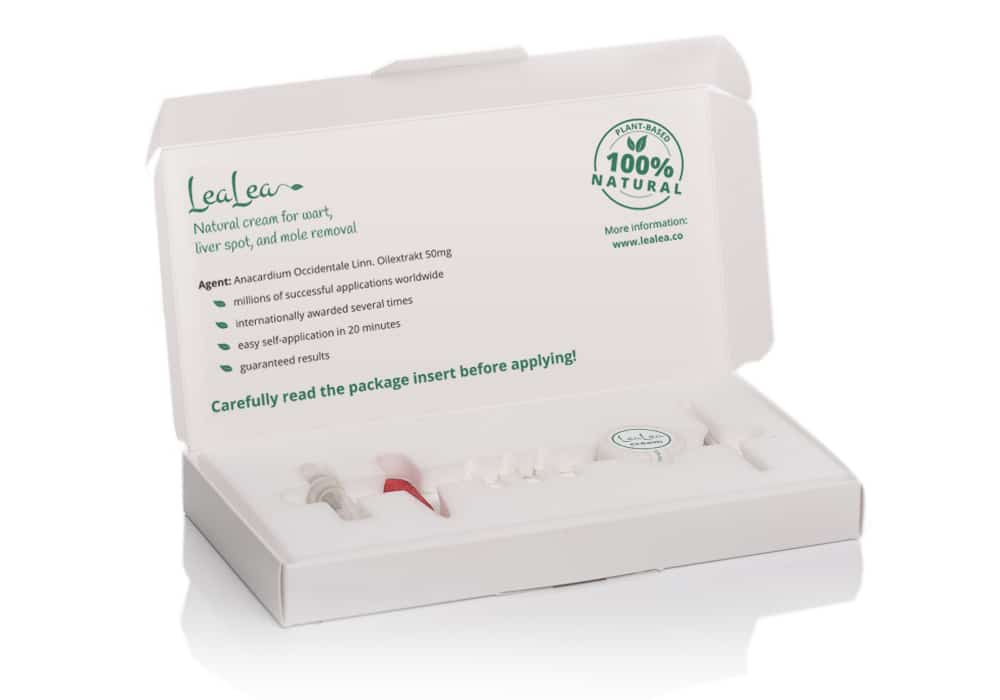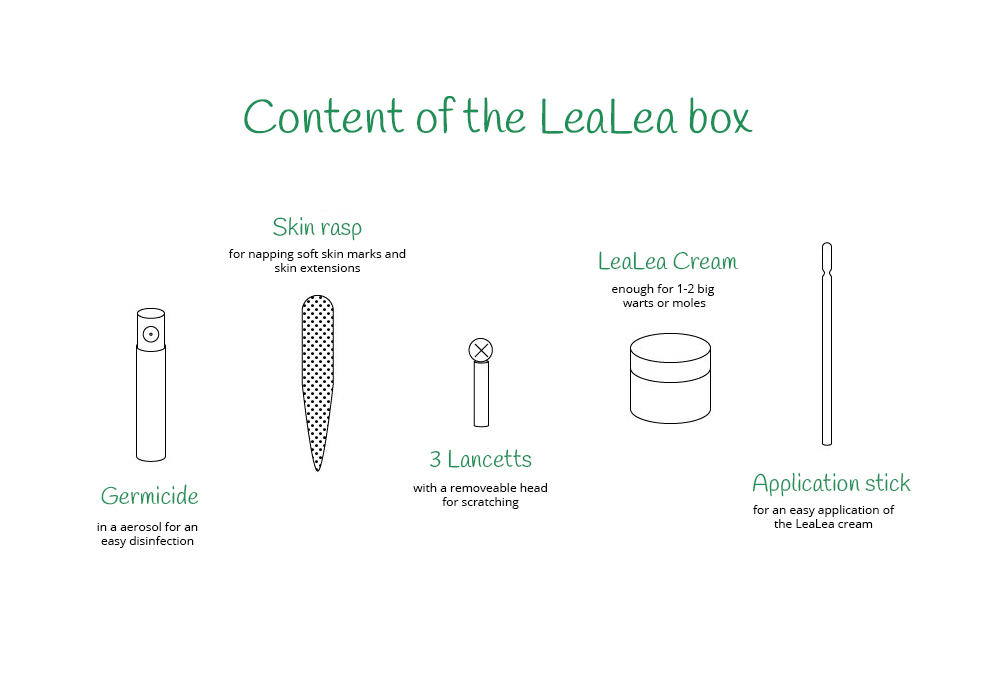 You will receive a carefree package that includes all the components you need. The content of the cream is enough to remove up to 20 moles or other skin growth.
90-day money-back guarantee
Removing moles, warts, or other skin growth with cream may initially sound unusual. That's why we offer you a 90-day money-back guarantee.
The cream consists of 100% herbal ingredients, has won several international awards, and has been clinically tested by the inventor Dr. Rolando C. Dela Cruz. Convince yourself of the effect risk-free. If you are unsatisfied after 90 days, we will return your money!